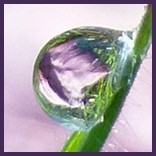 This is one of several areas of special interest to me as a practitioner.
Not every riding scare, fall, or injury becomes a problem for future riding success. But when one does, the signs are clear: loss of confidence, loss of focus, pounding heart, shortness of breath, excess tension, inability to follow coaching instructions.
A tense rider leads to a tense horse, and apprehension becomes a self-fulfilling prophecy.There are many things that can damage a rider's confidence, and when restoration of that confidence is slow, EFT may be of great help.
Research has revealed the brain-science of how and why we can get so completely stuck in fear symptoms – symptoms that persist despite every traditional fear-reduction and confidence-building thing we throw at the problem. To read about the all-important discharge response, what happens in the brain when it's missing, and how EFT can help, please see the Articles Page.
For answers to common questions about EFT see Frequently Asked Questions.
.

Content copyright 2016 Betsy Crouse